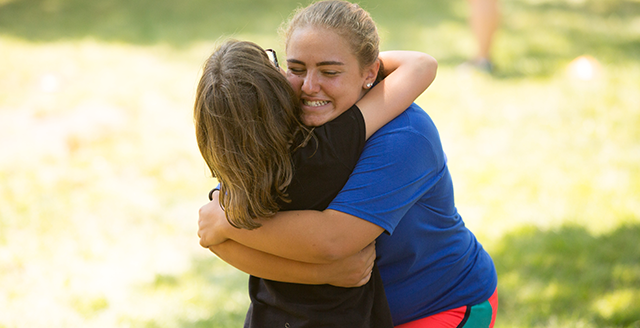 EVERYONE IS FAMILY WHEN THEY WALK THROUGH OUR DOORS
At the Y, we take immense pride in our work to strengthen communities and help all of us be our best selves. We provide a place to play, to learn, to be healthy, to eat well, and to give back. We give parents childcare, young adults job training, seniors a way to connect and children a safe place to go. We believe that everyone—no matter who they are or where they're from—deserves the opportunity to reach their full potential. Everything the Y does is in service of making sure people and communities thrive.
Every day, we work side-by-side with our neighbors in 10,000 communities to make sure that everyone, regardless of age, income or background, has the opportunity to learn, grow and thrive. We are all part of this community, and we get better each day – together.
INSPIRE. EMPOWER. UPLIFT.
---
YOUR GIFT MAKES IT POSSIBLE…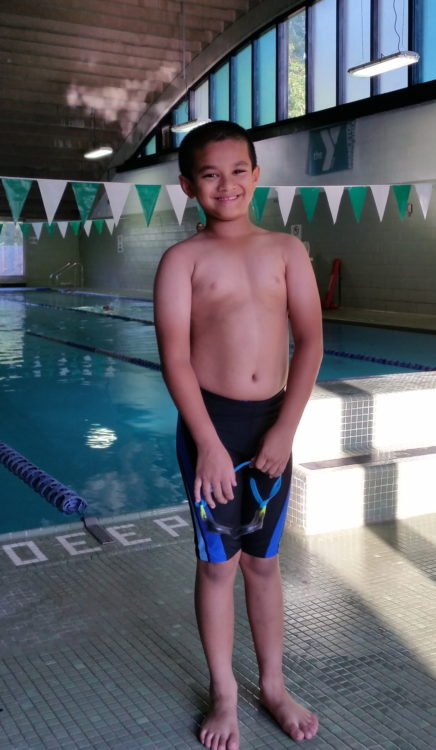 MEET KANCHAN & TINTIN
Soon after moving to the US with her 2 year-old son, Kanchan went through a difficult divorce. At the time, she felt she needed two things: a sense of community and a place for Tintin to learn to swim. She is not a swimmer, and she wanted to ensure her son would be safe. Thanks to generous donations from the Y's Annual Campaign, Tintin received financial assistance for swim lessons and other programs. Now, he excels at swimming.
"I didn't want Tintin to have a fear of the water as I do. It was very important to me that he learn to swim. When we found the Y, it was everything we hoped for. Not only has Tintin learned to swim, he is now on the swim team! The Y has become part of our family. As a single mom, I am grateful for the Y's support financially and emotionally. When we moved from India to NJ we didn't know anyone, but through the Y we've made friends and we feel a part of the community. When the Y had to close during the pandemic, I offered our membership fees as a donation to support the organization that has given us so much. The Y has built Tintin's confidence and self-esteem. I'm so proud of all that he's accomplished, and we owe it all to the Y."